Going It Alone …
… Isn't Always The Best Answer, Area Life Coaches, Therapists Say
Sallye Trobaugh (front center), principal broker with Trobaugh Group, says sessions with Christina Kunkle have "provided a structure for [her] to be aware of the present."
As with the bulk of humanity, Christina Kunkle bears marks from growing up in an imperfect world. For the first half of her life, Kunkle struggled with being a perfectionist, a challenge she traces back to an experience at age 6.
She was traveling with her family in their station wagon, wrestling and giggling with her brother, as they played "this-is-my-line-and-don't-cross-over-it" in the back seat.
"We must have been on my dad's last nerve, because he stopped the car and made us get out in the rain," she recounts on her website. "And then he drove off. Running through the mud I lost a shoe, but that was the least of my worries.  I screamed 'Please come back. I promise I'll be good. I'll be anything you want. I'm sorry!' In that life-changing instant, that spunky free-spirited little girl in me decided she was not good enough, safe enough, or loveable enough."
At age 25, Kunkle was divorced and broken. Flipping through the yellow pages with tears streaming down her face, she realized she couldn't do it by herself. Soon after, she found a mentor who helped Kunkle cope with her pain and throw out perfectionism over the course of three years.
After 20 years of working as a nurse, Christina became a certified life coach in 2008 and founded Synergy Life and Wellness Coaching for professional women looking for a more balanced life.
"In this day in age, I believe more people than not would be thriving if they would reach out for support," Kunkle says.
"Women feel like they have to do it all themselves, but asking for help is actually one of the strongest things you can do."
The field of life coaching has been growing for the past several years. In 2012, the International Coach Federation determined that more than 15,000 professional life coaches operate in North America, and as a whole, the life coaching industry takes in a yearly revenue of $2 billion.
Kunkle describes her clients as high-achieving women burnt out from years of overwork.
For instance, one woman was working 14 hours a day, sleeping 4 hours a night and trying to do everything for everyone.
"Her hair was starting to fall out, she was stressed, anxious, overwhelmed, depressed and overweight," she says. "Through working with me, she began putting self-care at the top of her list, making time for nurturing her spirit, taking care of her body, and then she was able to implement taking time out of her workday to take lunch and breaks.
"She realized she was actually more productive when she took breaks and had a meaningful morning practice."
Kunkle offers a variety of coaching program options to her clients that include 55-minute coaching sessions, unlimited phone and email support for "spot" coaching between sessions, and invitation to the Synergy Success Circle, networking meetings held twice monthly.
The agenda for the monthly coaching sessions is set by the client, and the 55 minutes are typically spent addressing issues and concerns, setting goals and building a structure to accomplish them.
"She has provided a structure for me to be aware of the present moment," says Sallye Trobaugh, principal broker with Trobaugh Group. "I have a plan and because I have a plan
I'm not cluttering my brain with all those details, and my brain is free to be in the present moment, making my life so much richer."
Coaching-Focused Counseling
Sean Slevin of Transitions Individual and Couple's Counseling offers what he calls coaching-focused counseling for individuals who are not experiencing any significant distress, but who have various life or vocational goals they want help reaching.
"The field of coaching originated partly as a reaction to some negative aspects of the counseling field," he says. "Some approaches to counseling had become cold and impersonal, with a heavy emphasis on pathology."
He says people come to him for coaching-focused counseling when they have a nagging feeling of being stuck vocationally or want to make a change but are not sure what specifically, comparing what he does to the combined work of a physical therapist and fitness trainer. Beginning coaching-focused counseling, he says, is similar to starting out with a personal fitness trainer. If, in the process of working on your goals, you metaphorically hit an old injury, he can revert to the physical therapist role and help you work through that and get back to your original goals.
"We're not meant to figure out life alone," Slevin says. "We learn emotional muscles and build them in the context of relationships, and because we grow up in a broken world, with imperfect parents and relationships, there's going to be gaps for every person, places we can't effectively go because key people also had gaps there."
That's why he believes it's beneficial to have a greater breadth of relationships, which may include a counselor or mentor, as a way to fill in those gaps and avoid getting stuck.
The Daring Way
Deirdre Staton, a licensed clinical social worker and certified Daring Way Facilitator, also spends her time helping people get unstuck. Her approach is inspired by the research of Brené Brown, a professor at the University of Houston Graduate College of Social Work who has spent the past twelve years studying vulnerability, courage, worthiness and shame.
Brown's 2010 TEDxHouston talk, "The Power of Vulnerability," resonated with Staton and inspired her to go through the certification program to become a Daring Way Facilitator.
"It's only when we're vulnerable that we can have meaningful connections and tap into our own creativity," Staton says. "But it isn't just about laying down our armor and going forth, it's learning how and when to do that, and the skills and practices we need to protect us when necessary."
She adds that society emphasizes trying to shame people as a way of controlling and modifying behavior, but growing research shows there's nothing to support the notion that the practice is helpful.
Despite that, she's hopeful about the direction things are going.
"The stigma is diminishing a lot even from when I first started in the field," she says. "It's become common to reference seeing a therapist in conversation."
When asked why a person might want to consider seeking out a life coach, counselor or therapist to sort out their problems, rather than speaking with a friend or family member, all three agreed that it's about objectivity.
"An outside person, whether it's a coach or therapist, has objectivity that friends or family may not," Staton says. "People have long-established patterns of interactions with friends and family, and sometimes it doesn't feel safe to be completely vulnerable."
Contact Hannah Pitstick at 574-6274 or hpitstick@dnronline.com
---
Click Here to download your FREE "Bounce Back Into Balance in 2010" e-workbook and learn  How to rebound quickly under pressure using stress to your advantage!
 Click Here to download your FREE "Outsmart Holiday Stress" eBook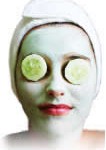 I am so pleased to share with you some of my favorite sources of inspiration, truth, and wisdom. Below is a list of must reads and other priceless treasures that will change the way you look at your work and life.
Follow your True Colors to the Work you Love, Carolyn Kalil
One Small Step Can Change Your Life: The Kaizen Way
Quantum Wellness by Kathy Freston
Take Time for Your Life by Cheryl Richardson
The Art of Extreme Self Care by Cheryl Richardson
The Four Agreements by Miguel Ruiz