UPCOMING EVENTS!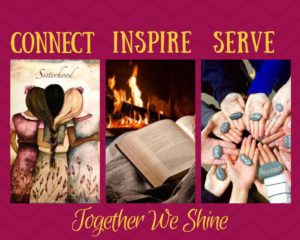 We Are a CIRCLE of Heart-Centered, Purpose-Driven Women Cultivating Balanced Success Through Collaboration who know that Personal Growth and Professional Success Go Hand in Hand.
We are a TRIBE of "Synergy Strong" Women Fueled by Grace, Grit, and Gratitude!
We are a THRIVING SISTERHOOD Deliberately Creating a Culture of Kindness and Generosity.
Join Us to:
Enjoy Increased Energy, Confidence, and Self-awareness
Discover and use your Strengths in new ways
Receive Tips to Working Smarter not Harder
Feel a Renewed sense of Clarity and Purpose
Share what you do and Network with other women
Personal Growth and Professional Success go Hand-in-Hand
As Heart-Centered, Purpose-Driven Women we are prone to overwhelm, exhaustion, and burn out.
Our Synergy Success Circle Creates Inner Resilience through Sharing Best Practices
to Work Smart, Play Hard, and Rest Well in a Restorative Lifestyle.
Together We Thrive in Sisterhood — Are you ready to hold yourself accountable
for getting all the inspiration, motivation, work-life balance tips,friendship, networking, and FUN
that you deserve on your journey to Balanced Success?
Is the "Synergy Success Circle" for YOU? 
Whether you are a stay-at-home mom with a side business, an executive woman on your way to the top of the corporate ladder, a young woman just getting started in your career, an entrepreneur, or a woman involved in a creative endeavor, the "Synergy Success Circle" is for you!
For your convenience and flexibility we have two meeting options each and every month…A lunch AND dinner meeting both held on second Wednesdays(lunch 11:30-1:00 p.m. and a dinner 5:30 – 7:00 p.m.)
You are welcome to mix them up either because of your schedule, or to network with twice as many great ladies.  The meetings are always held at McAlister's Deli in Harrisonburg.
Date: September 9th 11:30-1:00 pm and 5:30-7 pm 
Place: Our Synergy "ZOOM ROOM"
Time: Arrive, Heart-Centered networking, order meals on your own, followed by Success Circle Meeting:
Welcome/Introductions
Inspiration & Motivation
Theme: Investing Your Energy to Grow, Adapt, and Prosper!
Spotlight Topic: "How the Learning Zone Impacts Cognitive Health" Sandra Zamalis, Learning Rx 
For centuries women gathered in circles to provide one another with support, encouragement, and mentoring. Today's women are busy juggling career and family, trying to seek out time for them selves wherever they can. Many have lost their close, supportive connections with other women.  It's true that

T

ogether

E

veryone

A

chieves

M

ore, and this Success Circle has been created to help busy women balance their energy, purpose, well-being and success in their personal and professional lives. Once a month, we meet to share our wisdom and experience, engage our creativity, share insights and learn from one another in a relaxed setting.  "Because you have to do it by yourself, And you can't do it alone" (Martin Rutte)
Come Visit for $10 Then $20/meeting or pre-pay for the year for $200 (Save $40)
Contact Christina for more information! info@synergylifeandwellnesscoaching.com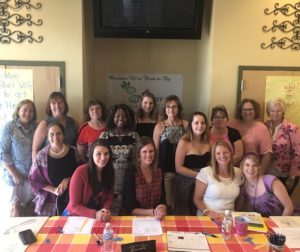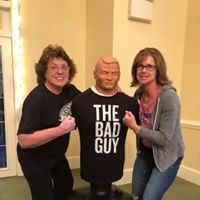 Special Thanks to Everyone Who Made Our K9's Fundraiser a HUGE Success!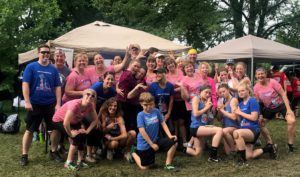 Comments about the Synergy Success Circle Participants:
"With loving gratitude for the work you are doing! You are making such a difference in the lives of women, and their families with both the Synergy Success Circle meetings and SOAR. I feel so honored to be a part of this tribe! You have a special gift for sharing your knowledge and your journey in an inspiring and authentic way. Thank you for being you!" Diane McCarthy. Sysco Sales + Organizational Leadership graduate student at EMU.
"What an awesome testament to your beauty, inside and out, with such a great turnout of such fantastic women. I love spending time with you all, every chance I get." Katie Atkinson, Classic Kitchen and Bath 
"What a great meeting, I loved seeing people I usually don't get to see. The topic of Grit was timely. You're growing an amazing place of truth and sisterhood, thank you for creating this space." Anne Grossman
"Thanks Christina Kunkle for your vision of this group…congrats on a record breaking attendance!! There is a wonderful blend of diversity, collaboration, and inspiration because of you." Corri Loan, Tropical Smoothie Cafe
"So proud of ALL my Successful Synergy Sisters! Thank you Christina Kunkle for redefining what SUCCESS looks like among women. I always feel so rejuvenated and supported by my girlfriends after going to synergy success circle! If you make it a priority, you will be so glad that you did!" Mandy Leeth, Premier Designs"
"I attended the Synergy Success Circle lunch in the fall with the sole intention of expanding my social and professional network, but what I got out of the experience was so much more. At this lunch, Christina led us through 3 key action steps to "Create an Empowered Vision." I learned that this vision will be the resilient mindset I would rely on when life "threw me a curveball." I wrote on my worksheet that day, "I can't wait to see what good is going to come from this" and immediately signed up for personal coaching with Christina." ~Carrie Willetts, Director of Orthopedics Spine & Sports Medicine Services/Rehab Service, RMH Healthcare
"I am SO ENERGIZED  after our meetings!  Who needs caffiene or energy drinks?!!  Just go to a  Synergy luncheon!"  ~ Kitty Purcell, Farmers and Merchants Bank
"When I started attending the Synergy Success Circle, I wondered if I would be able to maintain my attendance, with work and so many other things requiring my attention. What I have found is that the Circle is such a pleasurable experience; I look forward to going and rarely miss it!  It's provided a wonderful opportunity to meet new women and establish new relationships, both business and social."  ~Marsha Mays-Bernard, Associate Vice-President of Student Affairs at JMU.
It's supportive, accepting and validating energy…
The women who attend are at all different places in the life cycle, so there is an opportunity to hear different perspectives on the same topic or issue. ..
I always learn something new…
The chance to share about my passions and aspirations…
The chance to socialize…
I have found it to be a positive and energizing break in my day…
It is a great pick me up in the middle of the week, to help you finish your week strong!
The Energy is contagious!
It's a SAFE ZONE!
I love the practical tips I can use right away to step forward to a happier, healthier me.
"Thank you Christina, for teaching  me these new techniques – boundaries, compassion, grace, embraced emotions and most of all, providing awesome "Sister Friends" through the Synergy Success Circle! It is clear you are much loved, and you've gathered such a devoted following of very accomplished women. I am in awe and lucky to know you." ~Laurie DiSanto
I've met new friends that offer such positive energy and are very successful in life.  I enjoy and look forward to the "Synergy Success Circle" meetings because they are inspirational, motivating and refreshing." ~Teresa Butcher, Dairymen Specialties Manager
"Thanks for the hugs and the positive energy that you so freely share with us.  What a gift you are to the world!" Deb Gordon, JMU
"I love your Synergy meetings – they are so uplifting and supportive.  Thank you for all you do, Christina!"  Diane D'Amico, Jenzabar, Inc.