Want to Join our K9s For Warriors "Synergy Strong" Team June 24, 2017?
Our goal is to be
111
Strong,

and there's space for you as a participant, cheerleader, or fundraiser!
 A Big "Thank You" To Our Shine Sponsors!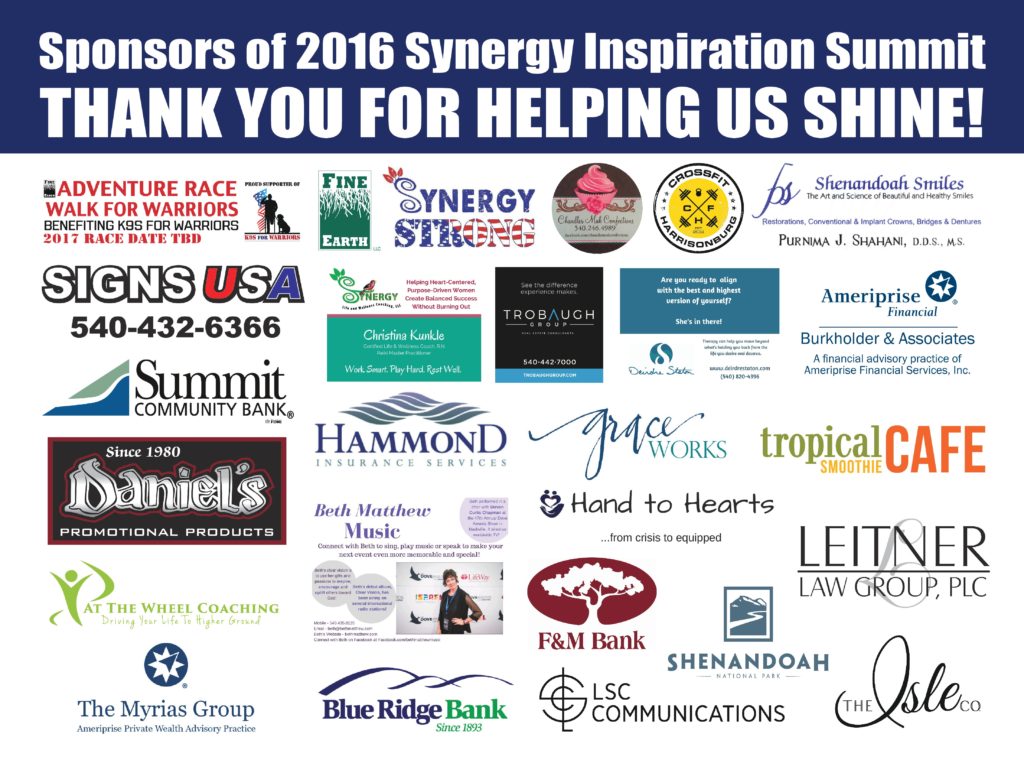 At The Wheel Coaching – Letitia Bates
Graceworks – Katherine Harrison
Hand To Hearts Life & Relationship Coaching – Debbie Brown
Sentara RMH Breast Surgery – Dr. Heidi Rafferty
Olivia Lynn
Cindy Noftsinger
Chandler Mak Confections – Chandler Conley
Ameriprise – Kelly Burkholder
Ameriprise – Andy Huggins
Arlene McCain
Deirdre Staton, LCSW, PLLC – Deirdre Staton
Dynamic Balance, LLC. – Marsha Mays-Bernard
Farmers and Merchants Bank – Kitty Purcell
Leitner Law Group – Cathy Leitner
Shenandoah National Park – JoLynn Veney
Shenandoah Smiles – Siri Amrita
Trobaugh Group Real Estate Consultants – Sallye Trobaugh
Tropical Smoothie Café – Corri Loan
USA Signs/Sign Pro – Kerry Cofield
Blue Ridge Bank – Aimme Knight
Fine Earth – Kathy Sizemore
Hammond Insurance Services – Kathy Sizemore
RR Donnelley (LSC) – Timmy Kisling
Summit Community Bank – Garth Kunkle
Beth Matthew Music – Beth Matthew
Daniels – Shiela Murphy
Isle Company – Becca Slye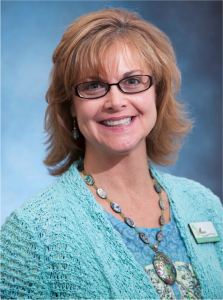 Are YOU Ready To:
* Create Balanced Success Without Burning Out?  (Yep, it's really possible!)
* Uplevel your Personal & Professional relationships?
* Laser-Focus with more  Clarity, Confidence, and Creativity?
* Make and Sustain Positive Changes in your life?
* Find and Use your Gifts to Fulfill your Life's Purpose?
* Overcome Self-limiting Beliefs and Toxic Lifestyle Habits?
* Embrace having more Spirited Fun?
* Learn the Productivity Secrets of High-Achievers
If Your Heart is nodding "Yes!" to any of the above questions, I invite you into a wholehearted conversation about how a collaborative coaching partnership can help you move forward. Whether you choose a one-on-one or group program, you'll receive the high-value, high-content material from my proven Signature System, the "9-Step Balanced Success Blueprint"which will generate unstoppable momentum to transform your life, business or career, relationships, and of course your future.  Reach out to schedule an easy-breezy complimentary session!
P.S. Take a minute and do one thing. Imagine yourself six months from now. Are you still exactly where you are now? Or are you thriving and creating a higher level of success in your work and life? The choice is yours. Six months from now, you'll wish you'd started this today.  If you're ready, I'm over-the-moon excited to hear from you!